Clio is a leading cloud-based software for your practice management, client intake, and client relationship management (CRM). ActiveWords and Clio make managing and growing your firm's practice faster and easier.
For a busy lawyer, focused on client outcomes and results, ActiveWords and Clio give you back the only thing you can't buy, "Time!"
Get the free CLIO Addin for ActiveWords as follows:
The Clio Addin for ActiveWords includes over 20 pre-defined Actions to instantly create, access, and search your Clio data. On the phone and need to add a new contact? Just enter and trigger "new contact" in any context at any time and the next thing you see is a new Clio contact record ready to be completed. Same for Matters, Billing, Calendar, Accounts, and all other Clio resources. Just enter and trigger your Words that call up your events, and they are presented to you instantly.
Want to add more? Just name or rename the Clio events that are important to you.
Watch this video: and you will see exactly how the ActiveWords integration for Clio works:
Here are some of the pre-defined Actions for Clio included in the addin: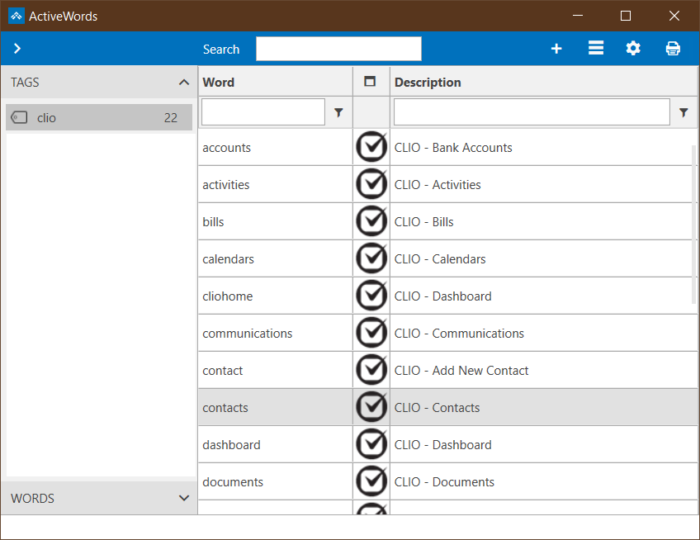 Click the TRY button at the top of this page for a free 60 ActiveWords trial, and stop wasting the only thing you have to sell, "Your Time!"